Thank you for visiting our Online Store
We pride ourselves with providing quality merchandise at excellent prices
Our Sterling Silver Jewelry is High Quality .925. The highest quality in silver.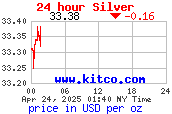 We carry .925 Sterling Silver Jewelry
Toe Rings | rings | bands | nose studs | chains | pendants | charms
Earrings | Ear Hoops | Ear Posts
High quality 600 Denier Polyester Everest Products
Backpacks | Purses and Bags | Laptop Cases
High Quality Leather Accessories
Purses and Bags | Bible Covers | CD Holders
Leather Wallets | Leather Fanny Packs | Leather Backpacks
Shop Online 24 Hours a Day, Seven Days a Week with our popular online stores
Click the links below to go to each of the following stores
We are a family owned and operated business
Copyright 2008 Loud River LLC. All rights reserved.